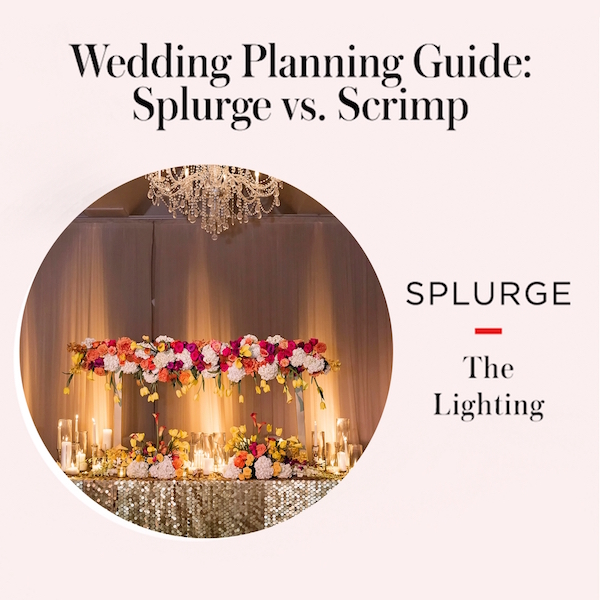 Splurge vs. Scrimp: Importance of Event Lighting
Stylecaster recently reached out to top Wedding planners in the country for their recommendations for what to "Splurge vs. Scrimp" on for your wedding. Krista Banta from Krista Banta Events in our home town hit a point we have been saying for years. Don't Scrimp on the Lighting!
"Lighting […] is the single most important aesthetic contribution to both the vibe and the look of any interior or exterior space.… It's the one thing that actually affects how people feel, how long they stay, and how much they dance. Next time you are at a bar at closing time, check out what happens when they turn the house lights up … and when considering where to put your decor dollars, think about where guests will spend the most time. I suggest spending the bulk on your reception, followed by the ceremony and, lastly, the cocktail hour."
Many Wedding Planners and Designers know and understand the importance of Event lighting but many don't. Follow our blog as we start our series that helps bring the mysteries of lighting out of the dark.
from on Stylecaster