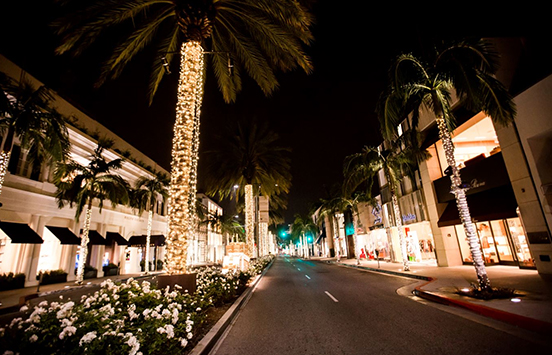 At Pacific Event Services, we make your holiday lighting easy and spectacular. We offer installation and removal services for cities, college campuses, commercial, residential and retail properties, providing a turn key solution to help keep the holidays fun and festive. String lights, snowflakes, icicles, snowfall lights, artificial snow blowers, trees, wreaths, garlands and much more — you'll love the variety.
CUSTOM DESIGN AND PROFESSIONAL INSTALLATION
| Your lighting design is customized with your vision, landscape, and budget.

FREE MAINTENANCE
| We will make any necessary repairs to the lighting and decor at no cost to you.
TIMELY REMOVAL
| We will carefully remove our lighting and decor at the end of the season. There is no additional charge for removal.