At PES, it's an amazing challenge to stay on top of new trends and maintain our inventory to meet the needs of our clients. We have recently expanded our inventory with specialty pieces that serve both form and function adding both decorative and lighting elements to our events.
With specialty pieces, the placement and environment surrounding the pieces can make as much of an impact as the piece itself.  At PES, we like to think about three dimensions of space with regard to lighting: left to right, front to back and top to bottom. By using this model, we ensure we can deliver a consistent ambiance and a well-rounded space.
One big look has been to bring chandeliers outdoors. While a once glamorous indoor ballroom fixture, chandeliers have become popular in outdoor settings from woodland realms to beachfront cabanas. At this wedding at Calamigos Ranch, PES's chandeliers were delicately hung from existing trees. They added a touch of ambient light over the dining tables for dinner. The crystal droplets and lightly painted ironwork also added a decorative element to break up the deep green of the tree's canopy.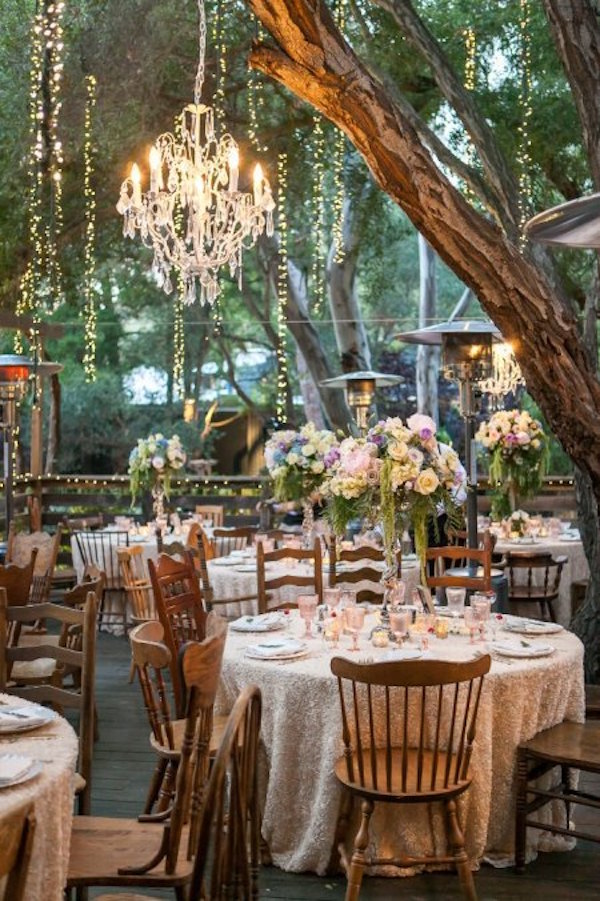 Another chandelier was centered over the patio where the newlyweds took their first dance serving as a focal point for this special moment. Strands of mini clusters also hung from the trees to brighten the space with an elegant and soft lighting feature. A rustic elegance came together melding different styles into a glorious event.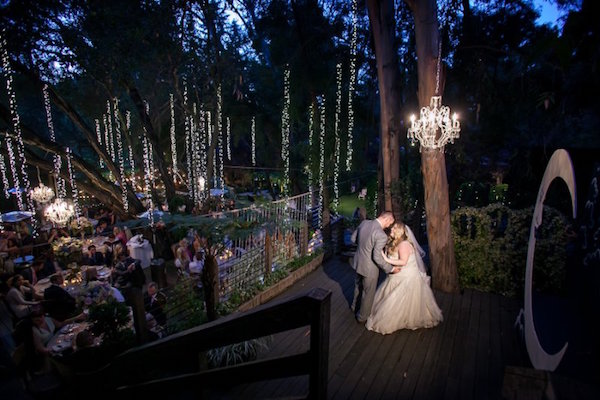 More strands of mini clusters are shown here are they are placed around this ceremony site. Since they are narrow and can be hung almost anywhere, they make for a flexible and user-friendly piece that fit in even the most unusual spaces.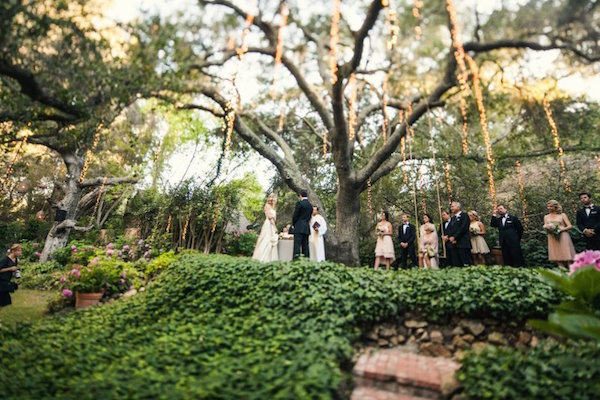 Another form of chandelier are PES's Grapevine Sphere Clusters. Made of grapevine leaves, these spheres appear weightless and offer an ambient glow with a hint of transparency. Often grouped together to create a sea of floating clusters, or used in line with chandeliers above an open framed "tent", these can draw the line of sight upwards and offer that rustic glow for any occasion,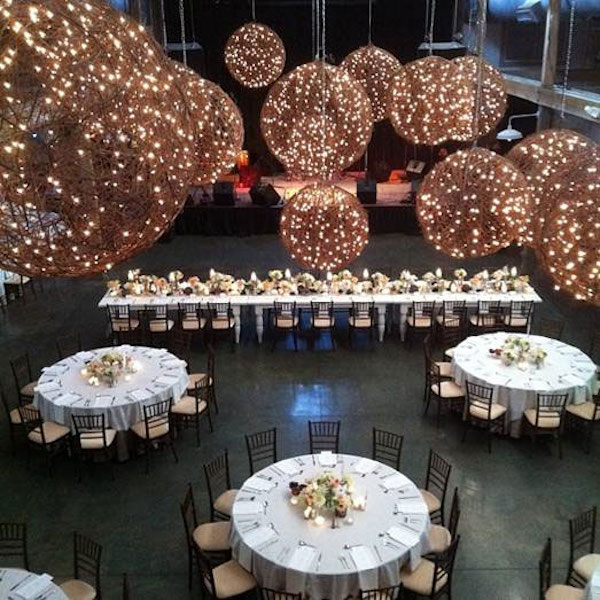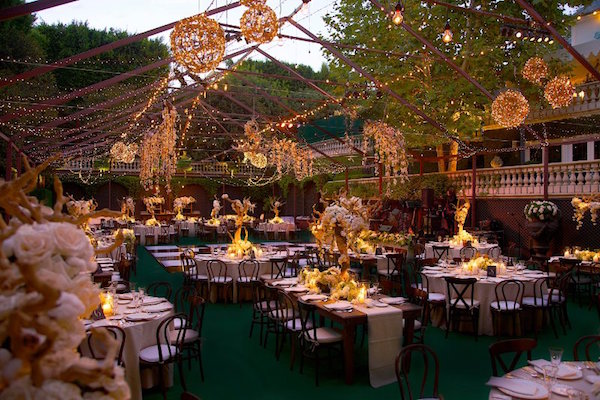 For a more urban appeal, PES's new stock of Edison lights have become the most sought after items. Often grouped together to offer the look of a deconstructed chandelier, they are often hung in solitary positions to show off their iconic shape and clean, clear bulb. Working well in urban settings, the raw nature of this fixture compliments brick walls and exposed wooden beams featured in many new venues.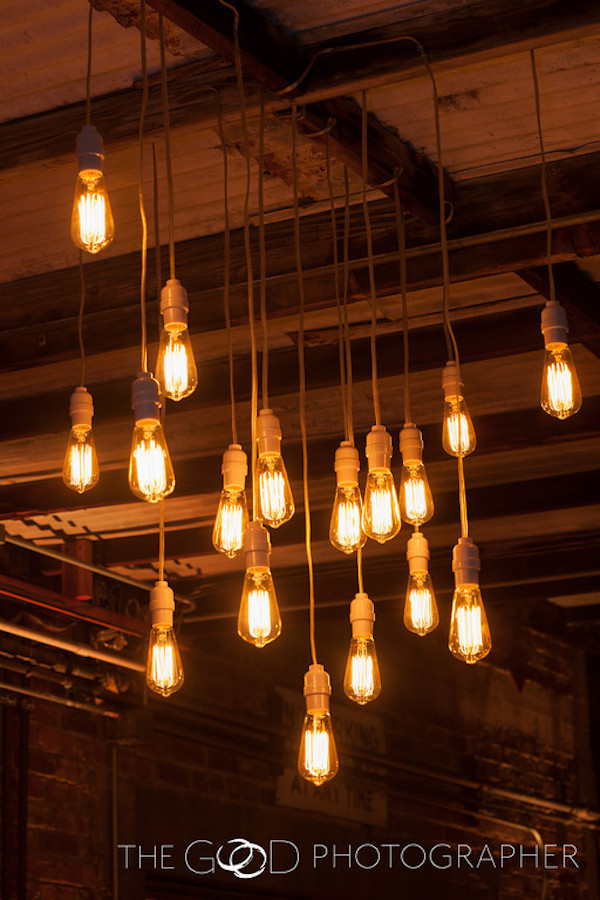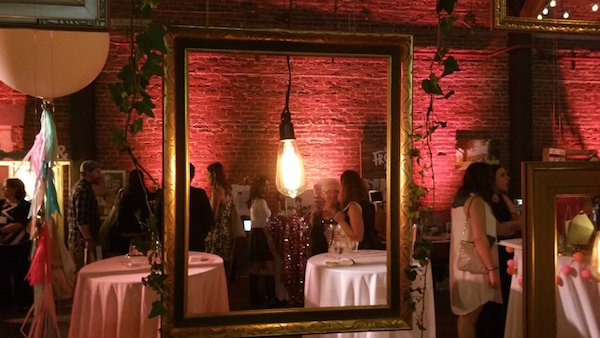 So whether it be urban or rustic chic, our new inventory can serve as that final detail to the look of an event. Often in its simplest form, the light shines through and these will add that decorative element all the same!