Event Lighting 101 – For Planners + Photographers Pt 1
Lighting is one of the most important details when it comes to decorating an event. With so much new technology in every field we are breaking down the details of lighting and how to best use them for your event!
This week we are covering types of lighting: Ambient, Decorative and Functional.
Ambient Lighting is what creates the ambiance, the thing that tells guests how to think, act and react to what the purpose of the event is. Is it up-beat and dramatic with bright colors or muted dimmed lighting to create a romantic atmosphere?
All aspects of your lighting should be coordinated to achieve the desired ambiance. A few key tools your lighting tech will use are: color washes, uplights and texture patterns.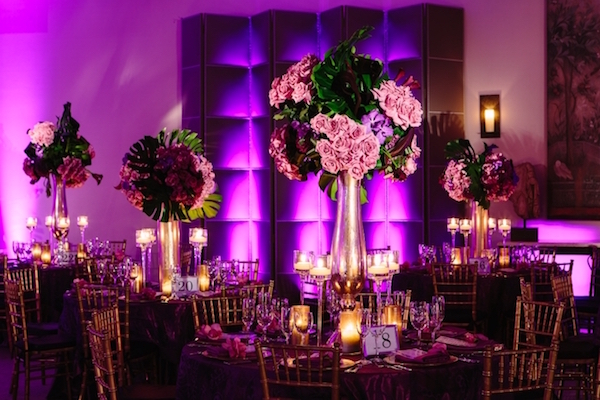 Decorative lighting is any lighting fixture or bulb that you are supposed to see. This is lighting that adds a decorative touch and helps feed into the ambiance. Often times you will see Edison Bulbs, String Lights, Patterned Lighting, and Chandeliers acting as decorative lighting.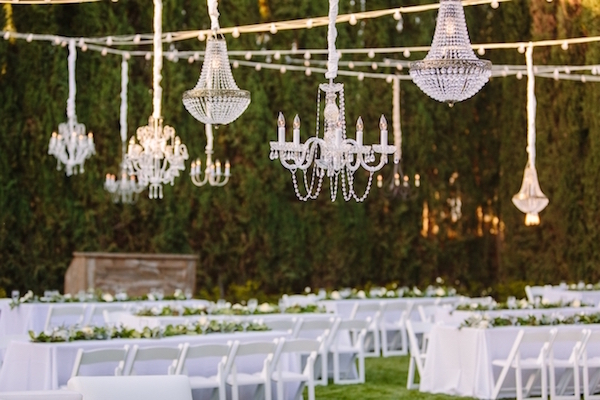 Brian Leahy Photography
Functional Lighting is the lighting that keeps your guests safe – it is what makes sure they are able to see where they are walking, what they are eating and what is going on around them. A few examples of this are pathway lighting, parking lot lighting, caterer lighting, etc. A proper lighting designer and tech will have already thought through the functional needs for your event and should coordinate the ambient and decorative lighting to ensure safety and atmosphere are retained.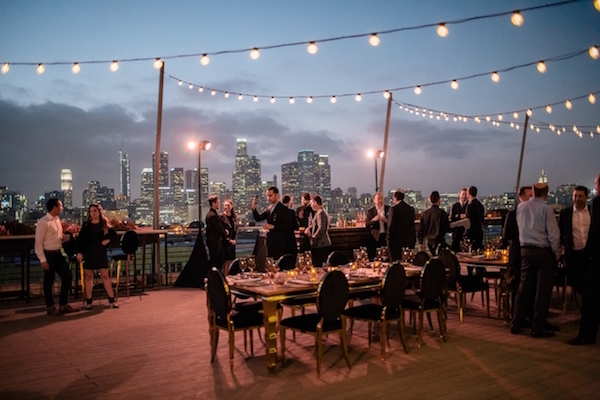 Katie Gibbs Photography
---
Credits:
Expert info: Pacific Event Services
Photos: Brian Leahy Photography, Katie Gibbs Photography