Photo: OneLove Photography
Monogrammed Lighting
Monogrammed lighting is a fantastic way to ensure that your theme or logo represents you- for social events, your company – for corporate.
Your lighting plays a huge role at your event – so you will want to ensure that this lighting represents you- for social events, your company – for corporate,  and the overall style of your event. A fantastic way to do this is to utilize monograms or logos. What is there to know about monogrammed lighting? Here are some essentials to keep in mind – read on and learn about the different styles of monograms.
 Keep it very simple. Have your lighting professional project your names on a wall at the reception. This is one of the most popular ways to use this type of lighting, and it can work with just about any type of wedding.
Design a unique monogram. There's something truly timeless about monograms that makes them always fashionable. You can design a special monogram for your wedding or event, and have it projected on a wall (with or without your names underneath).
Consider your theme. Coordinate your lighting and monogram with the wedding theme, make sure the monogram itself "borrows" features from the venue, and from the general style of the event. For example, a very arched monogram inspired by arabesques will look really great in a ballroom venue.
Thanks to modern technology, you can use almost any color for your event lighting. Choose warmer, softer colors if you want to create a welcoming atmosphere, pink and blue for a modern, edgy, and elegant ambiance, or have your lighting company design something completely unique with multiple colors.
Be creative, this event represents you and your company. Think outside of the box, coordinate your ideas with your brand, theme and don't be afraid to get some help from your lighting guys.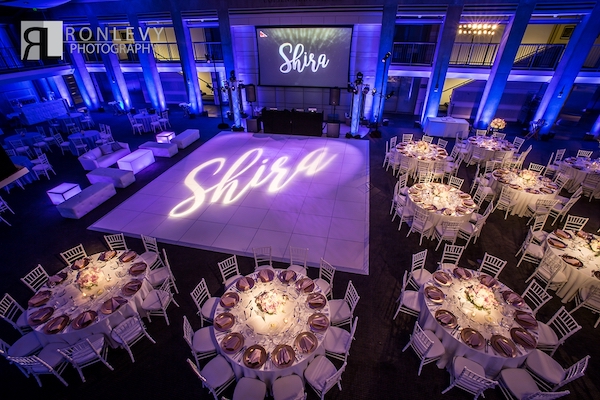 Photo: Ron Levy Photography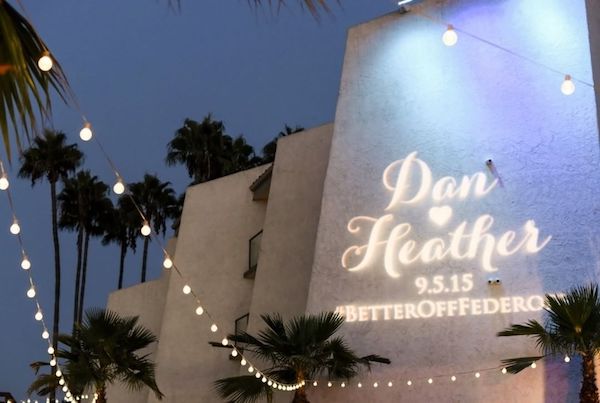 Photo: Jenny Smith and Co.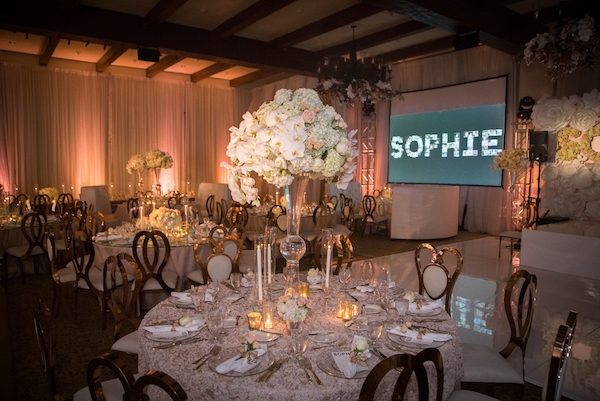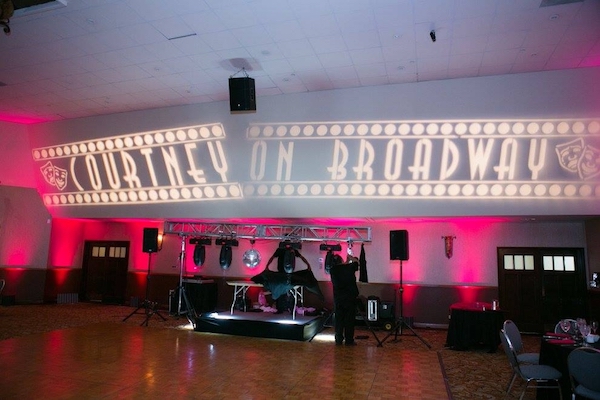 Photo: Shani Barel Photography
Lighting: